The Queen Inspects Other Countries' Gold
So, the Queen visited the Bank of England's gold vault the other day, the latest development in a curious effort in the U.K. to assure the rest of the world that the bank still has lots and lots of gold.
Of course, it's not England's gold.
Only 310 tonnes of the reported stash of 4,600 tonnes belongs to the Bank of England. The rest it just stores for other nations who, increasingly, have been asking questions about it and making noise about wanting to take some or all of it back, to be stored within arm's reach … just in case. 
At least one website was conducting a caption contest for the photo above and, I'm sure you'll agree, that look on her face is just crying out for some words to be associated with it.
Here's my suggestion: "I can't believe we let Gordon Brown sell off half of our gold a decade ago at around $300 an ounce. What's gold trading at these days? About $1,700 an ounce? Unbelievable!"
Iacono Research Subscriptions
Model Portfolio Performance
as of Dec 16th, 2012
| | | | | | | | | |
| --- | --- | --- | --- | --- | --- | --- | --- | --- |
|   | Week: |   | -0.3% |   | 2009: |   | +15.5% |   |
|   | Month: |   | -1.3% |   | 2008: |   | -27.4% |   |
|   | Year: |   | +5.4% |   | 2007: |   | +23.9% |   |
|   | 2011: |   | -5.3% |   | 2006: |   | +25.4% |   |
|   | 2010: |   | +27.6% |   | 2005: |   | +21.9% |   |
Things You Should Know The Price Of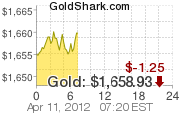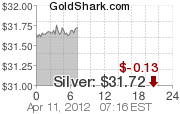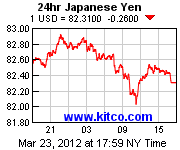 Advert