Biography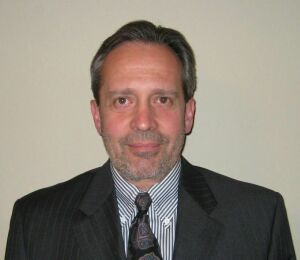 I graduated from California State University at Northridge in 1984 with a degree in electronics engineering and proceeded to work for a large defense contractor in Southern California for more than 16 years. After designing electronics hardware and a brief foray into management, I moved into software engineering.
Financial markets first got my attention in the mid 1990s as the internet spread, technology stocks boomed, and I watched my retirement investments grow, not really understanding why. It was at this time that I first began to study economics and financial markets.
At the height of the tech boom in 2000, I moved to a commercial technology company and continued to write software, all the while spending more and more time educating myself via a now easily accessible internet. It was during this year, as the stock market bubble was bursting, that my wife and I set a goal to retire from our jobs by 2007 and move to the foothills of the Sierra Nevada Mountains in Northern California.
After studying the history of stock markets and asset bubbles, the nature of money and banking, and fiscal and monetary policies, it became clear that the technology boom of the late 1990s was another speculative bubble that had just burst. It also became clear at that time that there were serious problems ahead for the U.S. as baby boomers neared retirement, emerging economies grew, demands on natural resources grew, and the U.S. dollar began to slowly fade from its role as the world's reserve currency.
I began investing in gold and silver along with associated mining companies in 2001, then expanded to other commodity investments related to energy and agricultural products, and then added foreign currencies to the list, all the while being astonished at how little my co-workers knew of "alternative" investments or the commodity boom that was already underway.
After making solid gains in the early part of the decade and continuing to study and learn, my interest in the housing mania sweeping the nation grew to the point that my wife and I decided to sell our Southern California home and pour the proceeds into our natural resource investments. Having purchased in 1995 and on-track to retire in 2007, the decision was not that difficult to make as housing prices had risen to astronomical levels and we wanted to "lock-in" our gains.
Shortly thereafter in early 2005, I began writing the blog The Mess That Greenspan Made as both the "housing bubble" and monetary policy were getting more and more attention. I quickly learned a few things - I enjoyed writing, people were interested in reading what I wrote, and I learned a lot in the process (and had some fun too).
Having subscribed to many investment newsletters over the years (some good and some bad), I came to realize that, given my investment record and my recent writing experience, I could probably write an investment newsletter too. This would also help me to better manage my own money and give me a great part-time job where I could completely control my own hours, so, this investment website was launched in early 2006.
In March of 2007, while still in our mid-40s, my wife and I realized our long-held dream of retiring from our "day jobs" in Southern California and moved to the wonderful little town of Murphys in Northern California's "Gold Country" where I continue to write both the blog and this investment newsletter.
Because of my background, I feel that I can offer subscribers a unique perspective, one that is helpful to both long time commodity bulls as well as to the many individual investors who are now investing in commodities for the first time as the natural resource boom continues.