Welcome to Iacono Research!
You have likely arrived here after reading something that I've written either at one of the many financial news websites where my work regularly appears, or at my blog The Mess That Greenspan Made.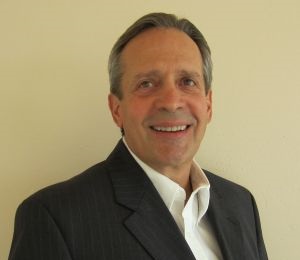 If, after reading my commentaries about gold, energy, or a variety of other topics, you've wondered how I invest my own money, here is where you will find the answer.
First the bad news - this is a pay site.
The good news, however, is that for a relatively small fee, you will be provided access to a bounty of information in the subscribers' area including market research, market commentary, and most importantly, investment ideas based on my personal holdings.
The idea is fairly simple...
I'm retired and I spend a judicious amount of time researching and analyzing economic data and financial markets based on information and opinions from a wide variety of sources.
I then formulate and refine personal views which result in writing commentary and making personal investment decisions, both of which are shared with subscribers.
As you may know from reading the blog, I have no formal training in economics, investments, or personal finance. This is viewed as an impediment to clear thinking when it comes to making sense of markets and investing wisely.
An engineer by profession, with a keen understanding of human nature, my study of economics and financial markets began in earnest in the 1990s.
I began investing in gold and silver along with associated mining companies in 2001 and then expanded to other natural resource investments related to energy and agricultural products, all the while being astonished at how little my co-workers knew of "alternative" investments.
After making solid gains in the early part of the 2000s, my interest in the housing mania sweeping the nation grew to the point that my wife and I decided to sell our Southern California home in the middle of the decade and pour the proceeds into our natural resource investments.
Shortly thereafter, I began writing the blog as both the "housing bubble" and monetary policy were getting more and more attention. I quickly learned a few things - I enjoyed writing, people were interested in reading what I wrote, and I learned a lot in the process (and had some fun too).
In March of 2007, while still in our mid-40s, my wife and I realized our long-held dream of retiring from our "day jobs" in Southern California and, a few years later, wound up in the wonderful town of Bozeman, Montana where I continue to write both the blog and this investment newsletter.
Having subscribed to many investment newsletters over the years (some good and some bad), I came to realize that, given my investment record and my recent writing experience, I could probably write an investment newsletter too. This would also help me to better manage my own money and give me a great part-time job where I could completely control my own hours.
This newsletter is in its eighth year of publication and it has provided many hundreds of investors with insights they can't get anywhere else.
If you'd like to subscribe - it comes with a 45-day no questions asked, money back guarantee - click here.
If there are any questions that I can help answer, please send mail to tim-at-iaconoresearch.com.